Bajaj Bike Price List in Nepal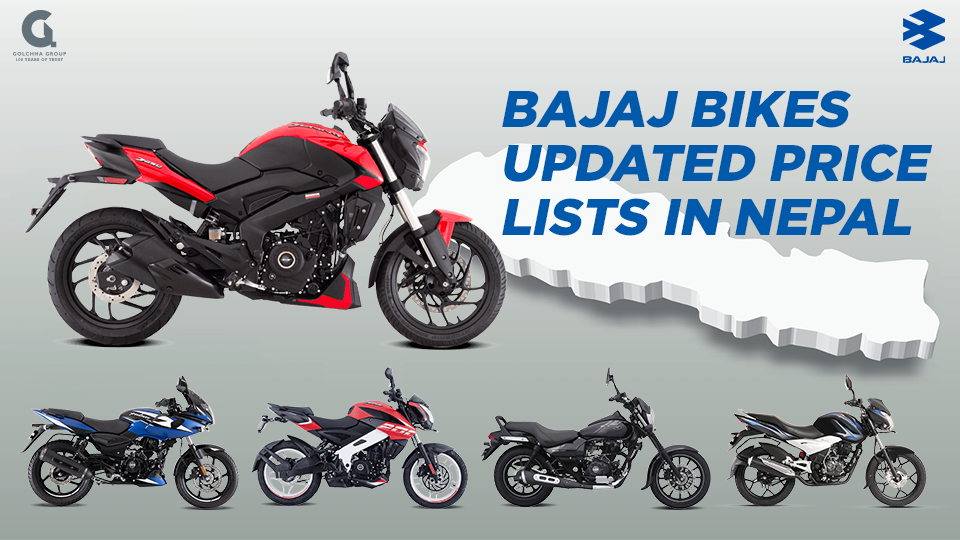 Motorbike from Bajaj Bike come in a wide range of categories and prices in Nepal. From bikes built for mileage to powerful engines or overall performance motorbike. The top-rated bikes like Avenger, Discover, Pulsar, and Dominar each have their own unique particular features. Here are some of the most commonly asked questions by our customers, along with the Updated [2023] Bajaj Bike Price Lists in Nepal.
| SN | Bike Model | Updated Bike Price |
| --- | --- | --- |
| 1 | Platina 100 ES | NRs. 199,900 |
| 2 | Discover 125 Disc | NRs. 236,900 |
| 3 | Discover 125 ST | NRs. 243,900 |
| 4 | Pulsar 125 Disc | NRs. 257,900 |
| 5 | Pulsar NS 125 BS6 | NRs. 285,900 |
| 6 | Pulsar 150 SD | NRs. 295,900 |
| 7 | Pulsar 150 TD | NRs. 313,900 |
| 8 | Pulsar 160 NS TD ABS | NRs. 330,900 |
| 9 | Pulsar NS 200 (Non ABS) | NRs. 344,900 |
| 10 | Pulsar NS 200 ABS | NRs. 388,900 |
| 11 | Pulsar NS 200 ABS FI | NRs. 401,900 |
| 12 | Pulsar 220F ABS | NRs. 396,900 |
| 13 | Pulsar N160 Dual ABS BS6 | NRs. 393,900 |
| 14 | Pulsar N 250 Dual Channel ABS | NRs. 449,900 |
| 15 | Pulsar NS200 FI Dual ABS BS6 | NRs. 4,24,900 |
| 16 | Pulsar NS160 FI Dual ABS BS6 | NRs. 3,84,900 |
| 17 | Pulsar NS 200 FI ABS BS6 | NRs. 413,900 |
| 18 | Avenger 160 Street ABS | NRs. 365,900 |
| 19 | Avenger 220 Cruise | NRs. 409,900 |
| 20 | Dominar 250 Dual ABS | NRs. 567,900 |
| 21 | Dominar 400 Dual ABS BS6 | NRs. 599,900 |
| 22 | Dominar 250 ABS BS6 | NRs. 549,900 |
1. Platina 100 ES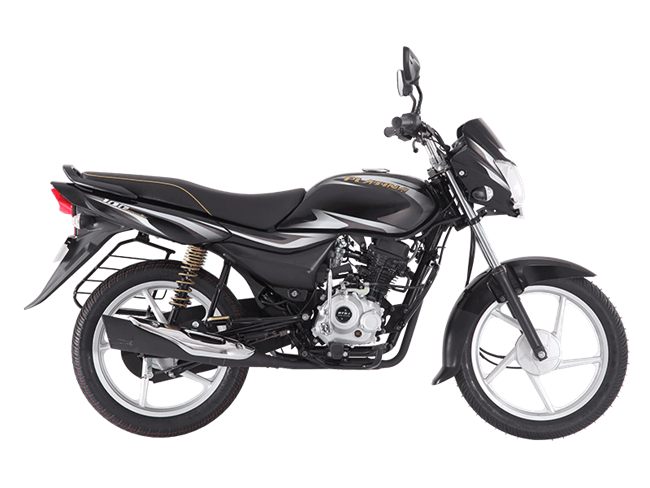 Working-class individuals can go for this fashionable Bajaj Platina it gives high mileage and fantastic solace while driving, great components, at a reasonable cost. The comfort is amazing even on uneven Nepali Roads. The expense of upkeep is likewise low contrasted and different bikes.
✔ For details about Platina 100 ES
2. Discover 125 Disc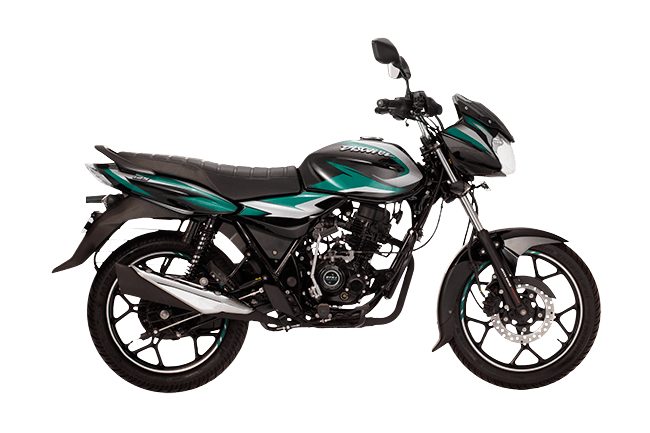 The New 2021 Edition Discover 125 Disk offers a wide range of features, better deceleration with an incredible yet practical ride to guarantee you get your everyday portion of fun. Produces 11PS of power at 7500rpm and 11Nm of torque at 5500rpm. The bike features a 5-speed transmission. Bajaj sells the Discover 125 with the option of a front disc brake.
✔ For details about Discover 125 CC

3. Discover 125 ST
The Discover ST's motor is based on the 125cc twin-spark motor from the earlier Discover. However, it has been revised and now features a four-valve head for better breathing, and corrugated fins for improved cooling. As a result, power is up to 12.8bhp and torque although the same is now developed 1000rpm higher.
✔ For details about Discover 125 ST

4. Pulsar 125 Disc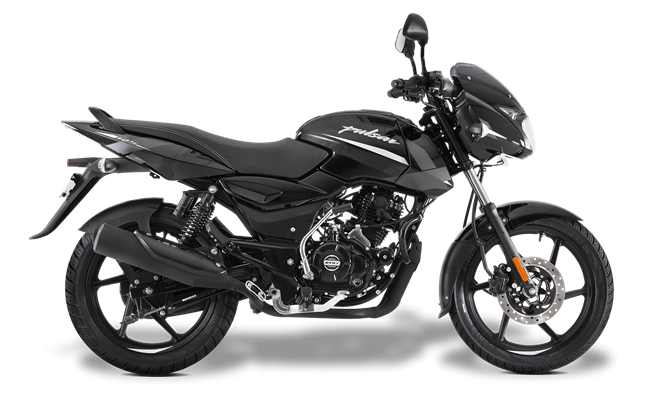 New Experience of thrill with the most powerful bike in the 125cc segment. Meet the new Pulsar 125 Disc with a modern twist, first-in-class split-seat and split-grab rails, styled with infinity twin-strip LED tail lamps, striking neon highlights on the tank, grab rail and black alloys wheel.
✔ For details about Pulsar 125 Disc
5. Pulsar NS 125 BS6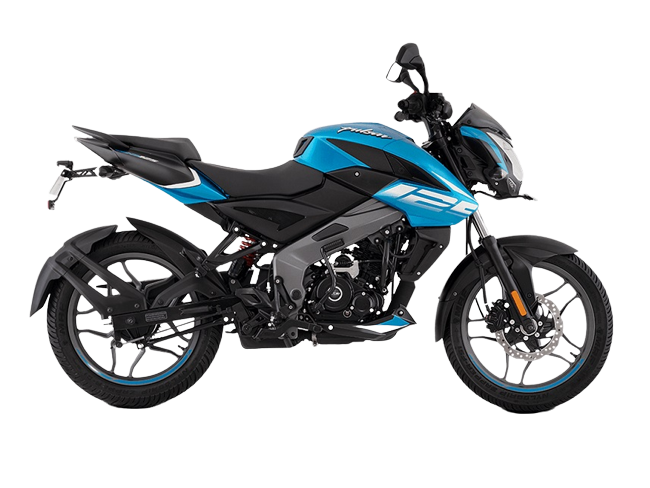 Bajaj Pulsar NS 125 is now available in Nepal. Pulsar NS 125 is powered by a BS6 compliant 125 cc single-cylinder, air-cooled, fuel-injected DTS-i engine. The latest Bajaj Pulsar NS 125 motorbike has a fierce design with a wolf-eye-inspired headlight and side lights on both sides.
✔ For details about Pulsar NS 125 BS6
6. Pulsar 150 SD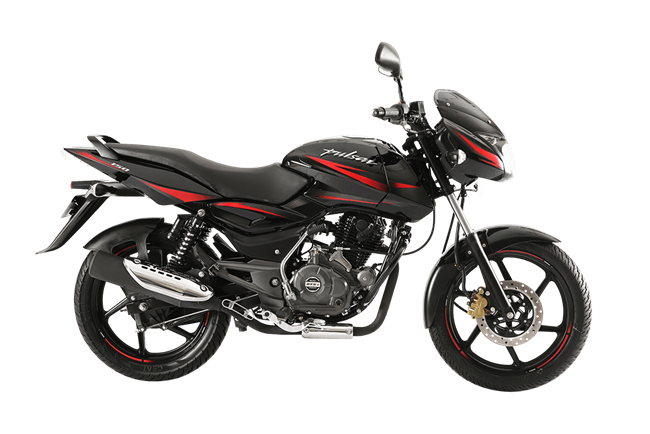 The Bajaj Pulsar 150 is one of the greatest selling 150cc motorbikes. The Pulsar is an exceptionally famous Nepal given the right cost and an enthusiastic 150cc motor. Bajaj as of late refreshed the 150 which contains Neon, Single Disk, and Twin Disk variations. Accordingly, you can now additionally get a Pulsar 150 with circle brakes on the two closures. Regardless of a more seasoned look, the Pulsar stays the top-of-the-line 150cc bike in light of its incentive for cash value.
✔ For details about Pulsar 150 SD
7. Pulsar 150 TD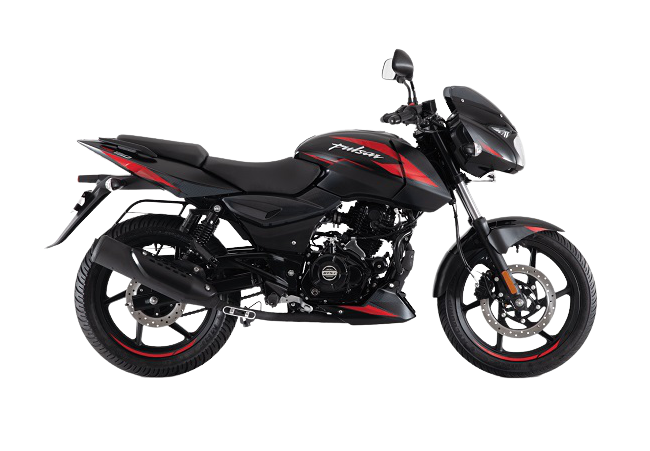 Bajaj has carried out the new release of the Pulsar 150 TD which provisions twin plate brakes, more feature plans, and new color choices. The Bajaj bikes have consistently been simple and modest motorcycles keeping up with identical components.
✔ For details about Pulsar 150 TD
8. Pulsar 160 NS TD ABS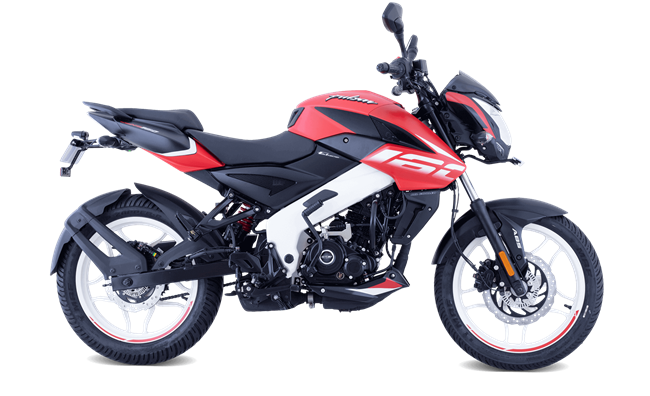 The Pulsar NS160 is put over the Pulsar 150 as far as valuing and styling in Bajaj's bike range. The NS160 holds all its DNA from the greater Pulsar NS200, with the main visual contrast being the more modest tires. At the point when it showed up on our shores, Bajaj cruisers promoted the NS160 as the most impressive 160cc bike discounted in Nepal. The NS160 is additionally perhaps the most forcefully styled bike in Nepal.
✔ For details about Pulsar NS160
9. Pulsar NS 200 (Non ABS)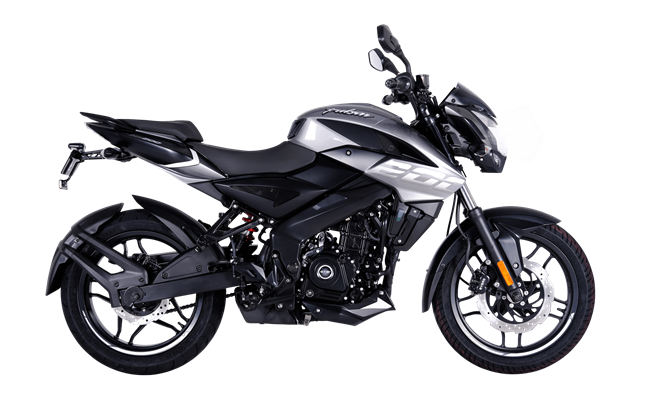 With all new Pulsar NS 200 (Non ABS) Bike Available in Nepal. Turn your city ride into an unprecedented experience with the world's first triple-spark, four-valve DTS-I engine; designed for adept driving demonstrating its performance & speed.
✔ For details about Pulsar NS200
10. Pulsar NS 200 ABS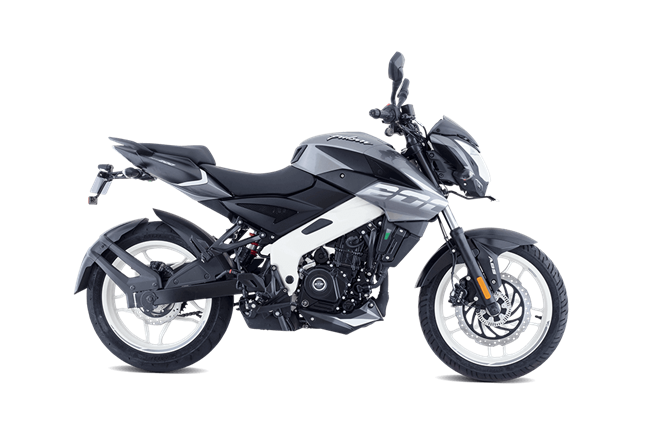 The Pulsar NS200 was the first bike to be born after the collaboration between KTM and Bajaj. The NS200 sits between the 220F and the RS200 in the Bajaj motorcycle line-up. The NS200, with its aggressive and muscular look, stays true to the Pulsar's racing DNA. The NS200 is perhaps the hottest 200cc motorcycle on sale in Nepal right now.
✔ For details about Pulsar NS 200 ABS
11. Pulsar NS 200 FI ABS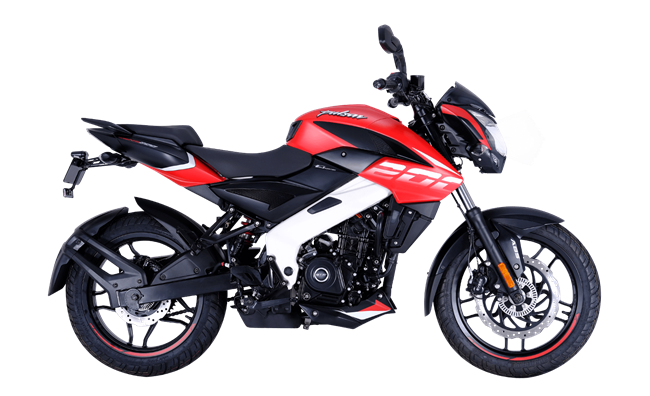 All the same specs and features made in the same DNA of NS 200 this model comes with its unique colors and a FI system embeds.
✔ For details about Pulsar NS200 FI ABS
12. Pulsar 220F ABS
The Pulsar 220F is one of the most famous exhibition arranged motorbike available in the market. Being a reasonable cruiser, the Pulsar has seen preferences of numerous fans on a tight spending plan, and the 220F, too, proceeds to possibly be a solid dealer due to the snappy plan joined with the dependability and after-deals support from Bajaj.
✔ For details about Pulsar 220F ABS
13. Avenger 160 Street ABS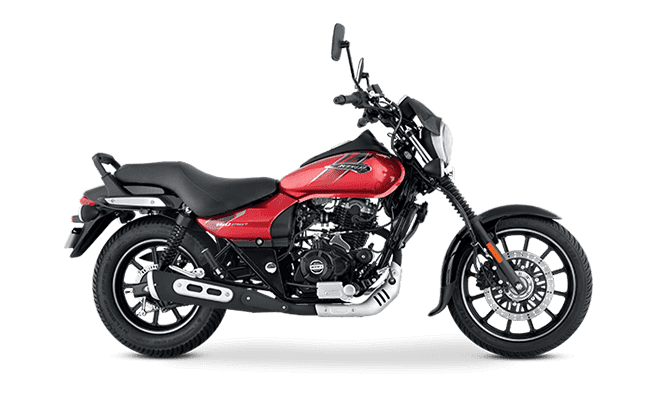 Bajaj Avenger Street 160 offers more for the buck! While the lack of Fuel Injection is still unfortunate, it makes up for it in other ways with a new Sportster design, roadster headlamp, street control handlebars offering a dynamic upgrade in the looks department. Holds 160 CC DTS-I engine.
✔ For details about Bajaj Avenger Street 160
14. Avenger 220 Cruise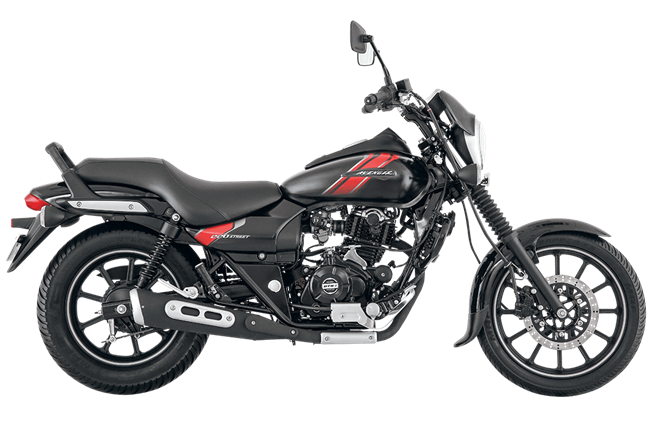 Are you're looking for more performance? The ability to take your bike out on long highway rides, and the visual appeal of a cruiser? It's a stretch you should consider making Avenger 220 is a compact luxury machine that provides comfort and an efficient ride.
✔ For details about Bajaj Avenger 220
15. Dominar 250 Dual ABS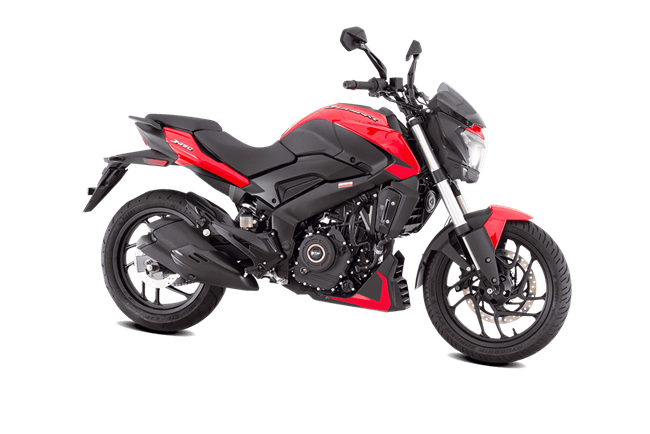 Fans of the Dominar series will be happy to know that the Dominar 250 looks virtually identical to its elder sibling. Bajaj Auto hasn't tinkered around with the design, and those who loved the Dominar 400 for its elegant and contemporary design, are sure to find its 250cc derivative quite appealing.
Shockingly, the Bajaj Dominar 250 new model gets every one of the fancy odds and ends – excepting the stuff position marker that is – found on its higher-limit kin. It likewise gets double channel ABS and a shoe grasp. Besides, the instrument group arrangement – with a completely computerized instrument bunch taking the middle space and a little LCD directly beneath the handlebar – is acquired as well. As far as lighting, the headlamp and taillamp are the two LEDs.
✔ For details about Dominar 250 ABS
16. Dominar 400 Dual ABS BS6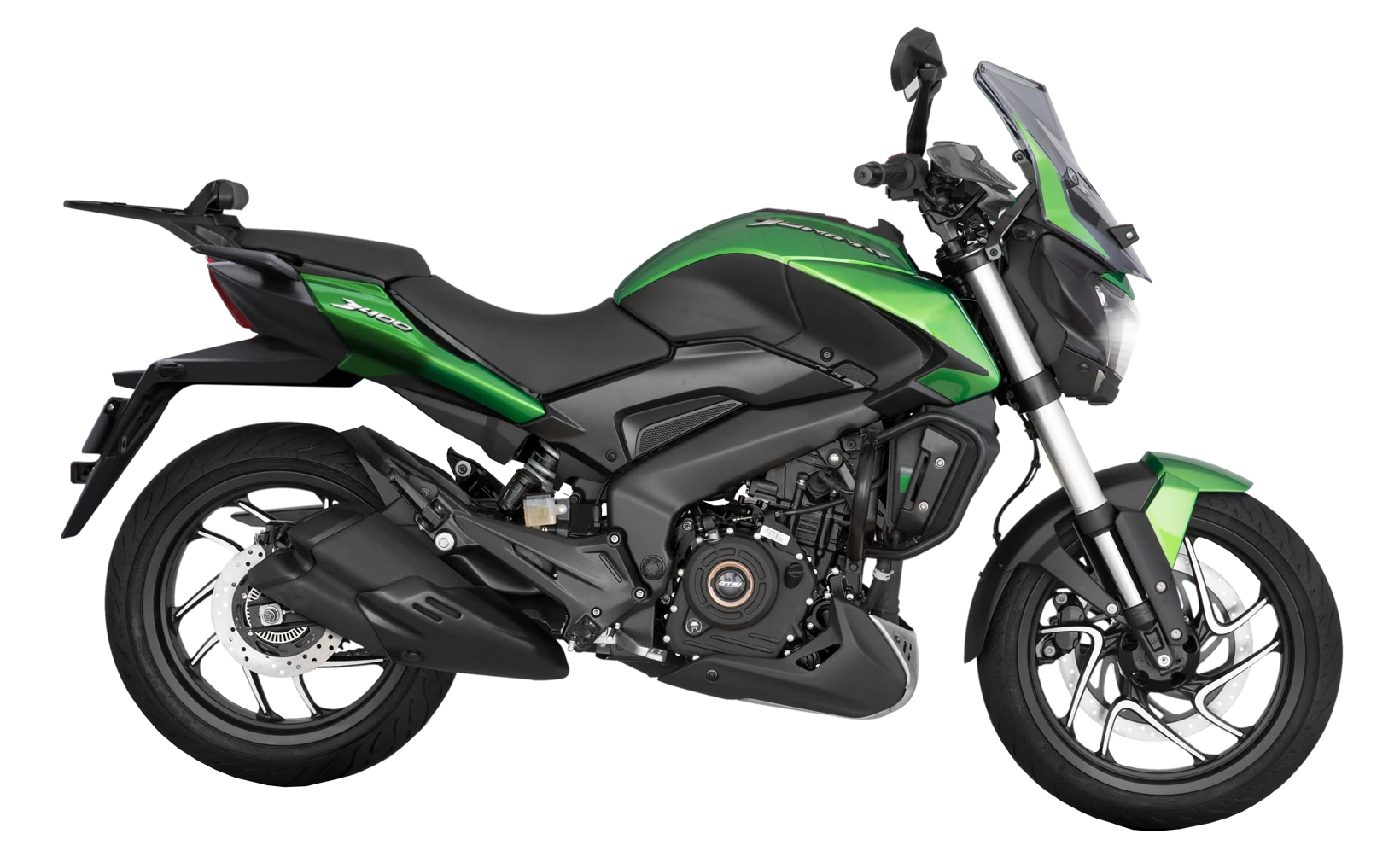 Bajaj launched new Dominar UG BS6 a touring beast with Tall visor, hand guard, engine bash plate, USB charging port, leg guard, back stopper and saddle stay.
✔ For details about Dominar 400 UG
17. Pulsar N160 Dual ABS BS6
Bajaj launched New Pulsar N Series N160 BS6 in Nepal in dynamic premium metalized dual colors. The Pulsar N160 is powered by a 164.82cc BS6 engine that comes with dual-channel ABS.
✔ For details about Pulsar N160

18. Pulsar N250 Dual ABS BS6
Aggressive muscular styling that lets you stand out. An advanced 250cc, 4-stroke Fuel Injected engine, that offers power on tap. Some of the key features includes: Infinity Display, Stylish split seats, Nitrox Mono-shock Suspension, Dual channel ABS, USB mobile charging, DRL Light & Tubeless Radial Tyres.
✔ For details about Pulsar N250 Specification
FAQ by Customers for Bajaj Nepal:
Q1. What will be the lowest down payment for Bajaj Bikes?
- The lowest down payment available on Bajaj bikes starts with a 20% payment with customized monthly installment plan.
Q2. Is there any Down-Payment or Financing Facility?
- Yes, we do have Down-Payment facility during Normal and Festive Days. During Normal days include down payment starting from 20% whereas during Festive season or Offer Campaign customers can have 40% Down-Payment with 0% Interest at 18 Months Installments. Please contact Hulas Fin Serve Ltd. for any Financing related queries.
Q3. What is the city mileage of the Bajaj Discover?
- In terms of mileage, the Bajaj Discover models have proven to be fairly efficient. The high mileage of these vehicles has helped them gain popularity among the target audience. The Bajaj Discover 135 gets a city mileage of 67 kilometers per liter. The city mileage for the Bajaj Discover 150S is 53.3750 miles, while for the 125M it is 55.0000 miles. Likewise, the city mileage of the Bajaj Discover 100T is 71.5714 miles. Whereas for 150cc the city mileage is 69 km/l, and for 125TH it's 55 km/l. With a more powerful engine, the bike will reach a top speed of roughly 135 km/hr.

Q4. What is the top speed of Pulsar 220F ABS?
- With more powerful engine, the bike will reach the top speed of roughly 135 Km/hr.

Q5. In what color variants are Pulsar 220F available in Nepal?
- Bajaj Pulsar 220 are available in a variety of colors like: Midnight Black, Misty Grey Silver, Plasma Blue, Cocktail Wine Red.
Q6. What is the engine specification Bajaj Dominar 400?
- In most cases, the motorcycle engines are two-stroke or four-stroke petrol engines. The characteristics of the engine can be used to classify it. The number of cylinders, the capacity of the combustion chamber, and the number of strokes each cycle determine the classification. The combustion chamber can range in size from 50cc to 1500cc. The bike's engine, or heart, has its own set of advantages and disadvantages. With the help of some factors such as engine type, power and torque, and so on, we can figure out how an engine works. The Bajaj Dominar 400's highest power and torque outputs as Bajaj Dominar 400 Engine Specifications: Maximum Power: 40 PS @ 8800 rpm, Maximum Torque: 35Nm @ 7000 rpm.
Q7. What is the fuel tank capacity of Bajaj Pulsar 150 TD?
- Bajaj Pulsar 150 TD has a fuel tank capacity of 15 liters petrol and a reserved capacity of 3.5 liters.
Q8. How is the performance of Bajaj Dominar 250?
- Bajaj Dominar 250 has a similar design, appearance, and functionality to the Dominar 400. Mechanically, the bike is powered by the KTM Duke 250's single-cylinder twin-spark engine, which has been adjusted to deliver 27PS of peak power at 8500rpm and 23.5Nm of torque at 6500rpm. The engine is paired to a 6- speed slipper clutch transmission. With 37mm USD front forks and a multi-step adjustable mono-shock rear suspension, as well as 300mm front and 230mm rear disc brakes, the bike is ready to ride.
The Bajaj Dominar 250 is equipped with the same LED lighting as the Dominar 400, as well as dual-channel ABS, bungee straps tucked beneath the seat, a twin-barrel exhaust, and a perimeter frame. Vine Black and Canyon Red are the two color options for the Bajaj Dominar 250.

Q9. How do I find the right motorcycle for me?
- Bajaj Bike Nepal has highly economic motorcycle-like Bajaj CT 100, Discover, and Platina to high-end power motorcycle-like Dominar, Pulsar NS, and Pulsar 220. For people who regularly ride or for people who want an adventure partner. The line of motorcycles available fits any choice. Next is obviously your price range, picking the right type and the something that fits your budget helps you find your choice of Bajaj Bike.
Q10. Which motorcycle is best amongst youth?
- Bike in Nepal has become a necessity for everyone these days, especially for college students, as they make traveling easier and save money and time. we have compiled a list of the best bikes that not only fit your budget but also meet your needs.
Bajaj Pulsar NS 200, Bajaj Pulsar 220, and Bajaj Dominar 250 all these motorcycles respectively have one thing in common they are made for more power and performance as the CC increases. Currently, these are the Bike that has gained a lot of respect, good reviews from young customers, and proves to be worth the money.
Also Read: Top 4 Popular Bajaj Bike Amongst Youths in Nepal
Q11. How can I Contact Bajaj Showrooms in my Nearest Location?
- HH Bajaj has 100+ authorized Bajaj Dealers all over Nepal. Visit: Bajaj Showrooms in Nepal for contact and address details.
Related Blog: