Bajaj Bikes under 4 Lakh in Nepal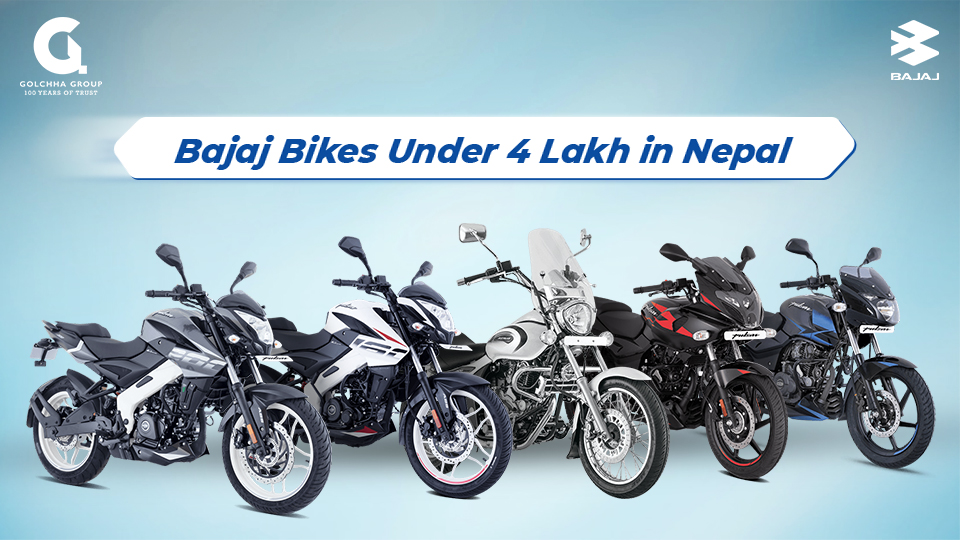 Two-wheelers are a primary means of transport choice for many in the cities. If you are looking to buy a Bajaj motorcycle, you are in the right place to take look at the best 5 bikes available in the market under 4 Lakhs in Nepal.
1. Bajaj Pulsar 150 TD
Stylishly, there isn't anything to separate the new Pulsar 150. The main superficial changes are new tones, new decals, a new artificial carbon fiber finish on some plastic pieces, and a matte completion for the motor. The exhaust is new as well and presently gets a bigger bore for better execution and apparent quality.
This means the new Pulsar 150 may feel somewhat slower at high speeds, however, low-speed execution has improved, pulling easily and neatly. Changes to the base finish of the motor have additionally brought about the new motor turning out to be significantly more refined and smooth than the active model.
2. Bajaj Avenger 220 Cruise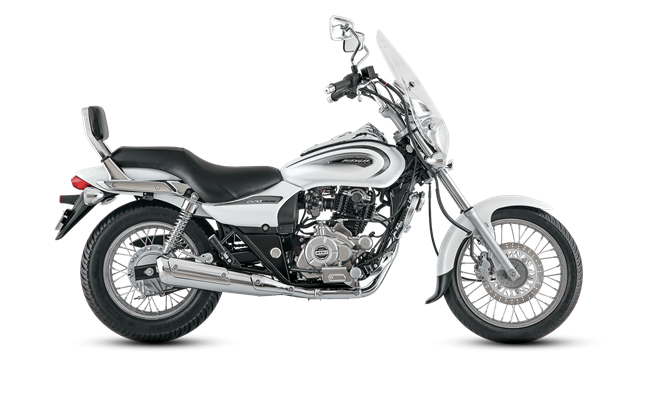 Cruise 220 has been around for some time. Sitting at the highest point of the Avenger line-up, the Cruise varies from the Street in some practical perspectives.
Very much like the Street 160, the Cruise 220 likewise gets a motor that initially appeared on a Pulsar, however has a decrease in power here. This 220cc, single-chamber, the oil-cooled motor is fit for top yield figures of 19.03hp at 8,500rpm and 17.55Nm at 7,000rpm. In application, this motor is eminently quieter than the unit on the more modest Avenger and feels considerably more adroit at keeping up with interstate rates without a lot of pressure. Execution is, obviously, better too, and by a reasonable edge. The Cruise 220 gets to 100kph almost 10sec faster than the Street 160.
3. Bajaj Pulsar NS 200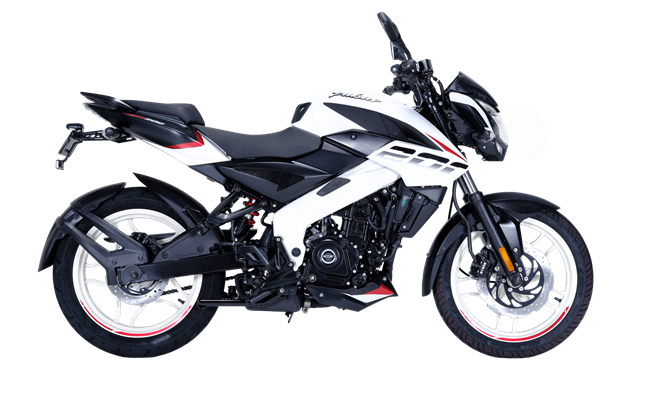 Bajaj Pulsar 200 NS is very offbeat and brilliant for the brand's picture. For right around 10 years, there was an exceptionally huge plan language to the pulsar line-up, every one resembling its archetype with a couple of minor changes. Be that as it may, this time Bajaj Auto took the game to an unheard-of level. Taking from a Naked-sports motorcycle outline, Bajaj has supplanted their staple protruding oil tank, which goes with the general look of the motorcycle. Be that as it may, the re-plan made an effort on its gas tank limit and brought it down to 12.1 Liters.
All things considered, the plastic boards going with it sure assist with emphasizing the vibe of this bike. It has sharp elements, with a more modest headlamp, giving it a considerably more forceful position when seen from the front. On the bike, you won't see much however substantial straight lines, which are flush with the body giving it a conservative yet solid feel. The back of the Bajaj Pulsar 200 NS has not changed, aside from a fresher LED taillight, more extensive tires, and the missing exhaust. The exhaust is conveniently tucked under the bike, which helps them look as well as helps weight appropriation also, giving it a more adjusted feel.
4. Bajaj Pulsar NS 160 TD ABS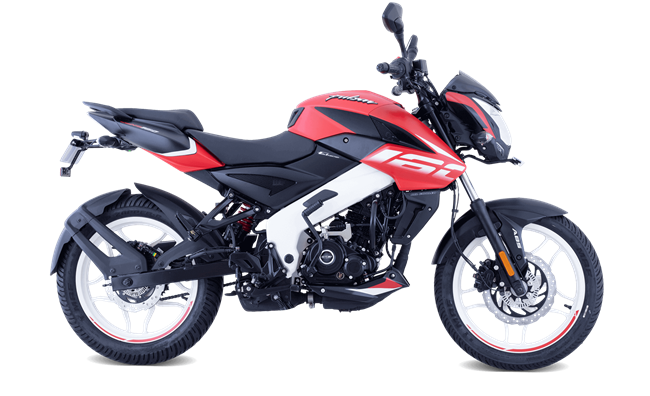 Bajaj Pulsar NS 160 TD ABS comes with the classic Naked Sports design. We've already seen the design in Pulsar NS 200. Pulsar NS 160 elements a similar solid gas tank, smooth headlamps, sharp edge plan, energetic split seat arrangement, adapted amalgam wheels, motor cowl, and alluring realistic contributions.
Pulsar NS 160 features the same muscular fuel tank, sleek headlamps, sharp edge design, sporty split seat setup, stylized alloy wheels, engine cowl, and attractive graphic offerings. Bajaj Pulsar RS 200 gets similar motor as its kin, Bajaj Pulsar NS 200. The bike is furnished with the progressive triple-flash, four-valve fluid-cooled 200cc DTSi motor with fuel infusion that conveys the greatest force. Bajaj Pulsar NS 160 is powered by a 160.3cc, 4-stroke, 4-valve, Oil-Cooled, and Twin-Spark DTS-I engine.
It can generate a max power of 15.5PS at 8500rpm and max torque of 14.6Nm at 6500rpm. Moreover, it is mated to a 5-speed gearbox.
5. Bajaj Pulsar 220F ABS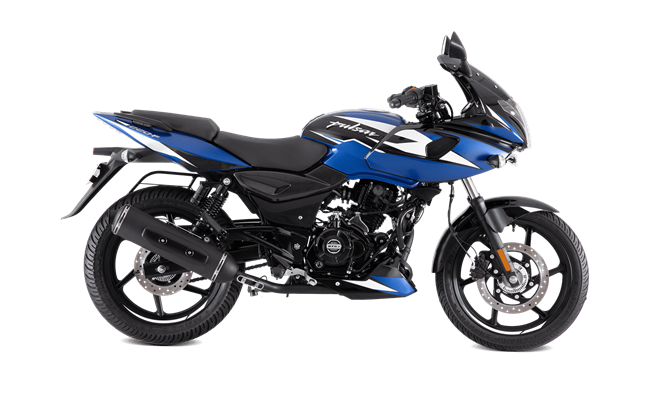 Pulsar 220F is a reasonable bike for clients in the four-stroke fragment with DTS-I, oil-cooled, single-chamber powertrain. The motor limit is 220 cc and the motor has power at the top at 20.65 bhp at 8500 rpm and with a pinnacle force of 18.55 Nm at 7000 rpm.
There are adaptive forks in this bike fitted toward the front. There is a 5-venture customizable nitrox safeguard at the back for great help and equilibrium to the bike while the bike is running out and about.
There are 260 mm and 230 mm plate brakes at the front and the back. There is plentiful sitting easily. There is a LED headlamp, energetic split seats, split get rails, electric beginning, motor off button, and self-dropping marker, etc. The Bajaj Pulsar 220 F is powered by a 220 cc air-cooled engine which produces of power. It has a fuel tank of 15 L. It is available in one variants.