Bajaj Motorbikes Under 3 Lakhs in Nepal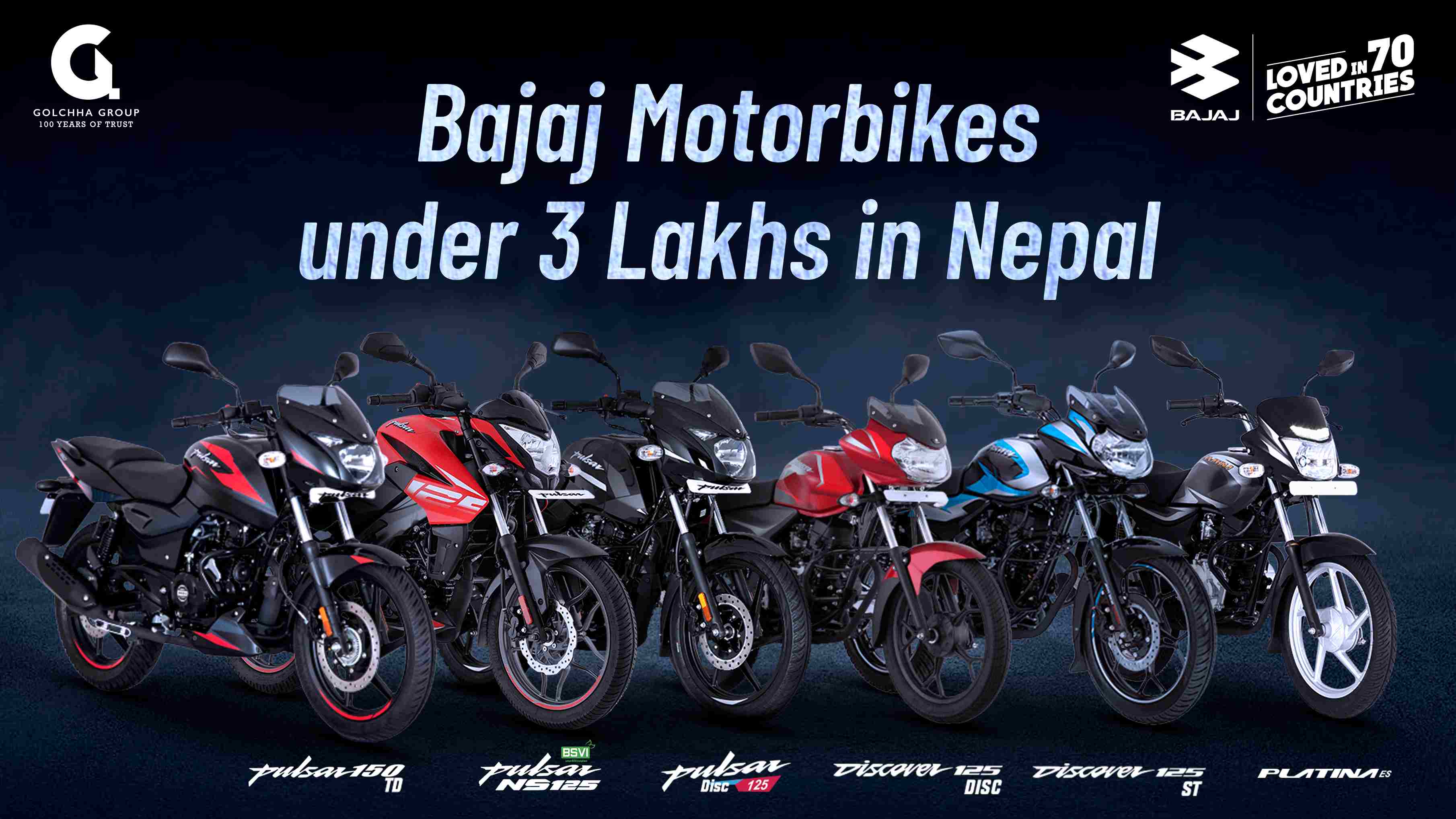 Bajaj bikes have a great reputation in Nepal for being both financially friendly, and being a great asset of performance and variety in the consumer market. Buying a motorbike is not always an easy choice but with motorbikes available in various designs, performances, and prices picking the best possible choice is not so far away.
Here are lists of Best Bajaj Motorbikes under 3 Lakh Price in Nepal
1. PLATINA 100 ES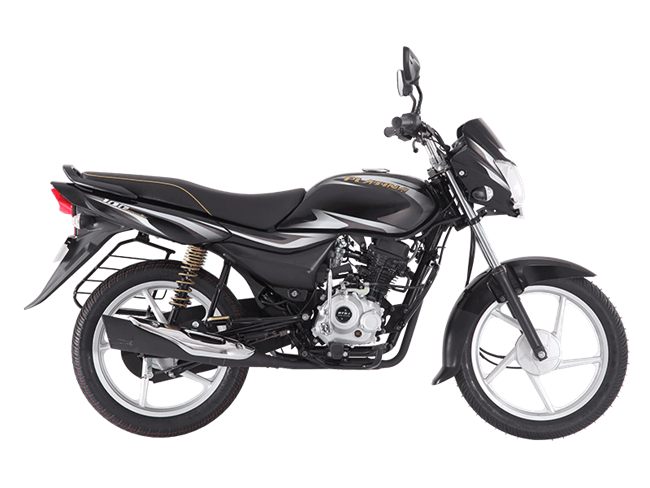 The Bajaj Platina ES has been intended to optimize a better petrol economy while providing the comfort of new features. The Platina ES offers its riders a unique blend of cost-friendly expenses and smart biking functions, as well as appealing designs, strong alloy wheels, suspension, and its most distinguishing attribute being an electric start.
2. DISCOVER 125 DISC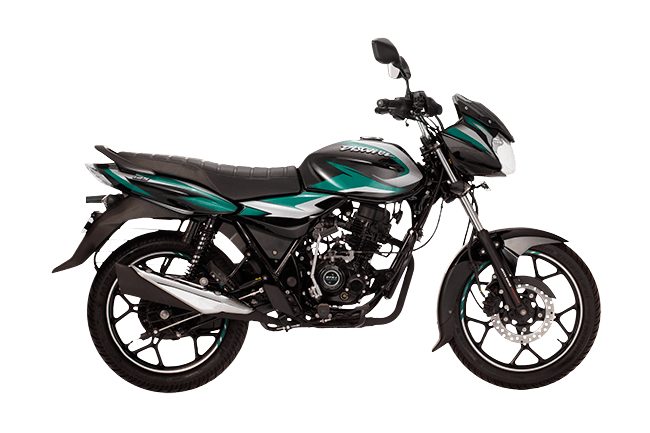 Many core elements, such as the engine, transmission, and design, have remained nearly identical for all Discover motorcycles over time. Still, the Bajaj Discover 125cc disc brake at the front, rather than the drum brake, distinguishes this particular Discover variant. This is why the model's name includes the word Disc. It is perfect for daily usage to commute short distances, especially good for handling the bustling traffic of the streets of Kathmandu
3. DISCOVER 125 ST
The Bajaj Discover 125 ST is indeed a very different commuter in terms of design and luxuries, it is very much like the same motorbike that will satisfy the average person with better overall acceleration, and higher petrol mileage. However, if you are an enthusiast looking for effectiveness, motorbikes in the higher-end selection would be a better choice. Nonetheless, if you want a comfortable 125cc bike that rides well and gets good mileage, the Discover 125 ST is difficult to beat.

4. PULSAR 125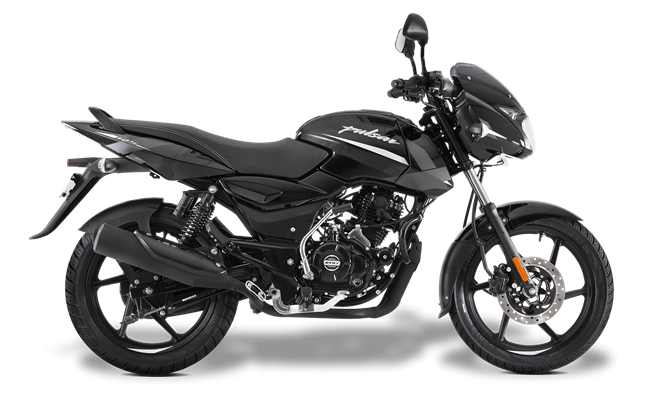 The Bajaj Pulsar 125 is a commuter bike, with a very good reputation in the market. Powered by a 124cc BS6 engine that produces 11.64 bhp and 10.8 Nm of torque. The bike weighs 140 kg and has an 11.5-liter fuel tank. The Bajaj Pulsar 125 is built on a single down tube chassis and rides on 17-inch alloy wheels suspended by telescopic forks and dual shock absorbers at both ends. This bike is suited for people looking for that extra power and performance while being a mileage-friendly ride.
5. PULSAR NS 125 BS6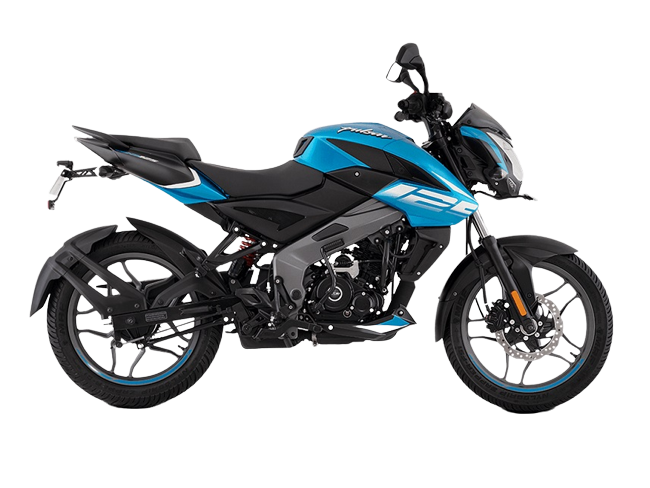 The Bajaj Nepal rivals Pulsar NS 125 BS6 the upside being it is cost-effective, the engine is really strong, the pulsar NS 125 Bs6 is really good for new riders, and with great handling, the motorbike provides a comfortable ride. The braking system in the bike is simple, comprised of a front disc and drums in the back. The bike is lightweight compared to others in this CC category thus cutting corners and handling traffic is quite easy. The bike has gradually been increasing in demand and seems to be making an impact in the Nepal market.
6. PULSAR 150 SD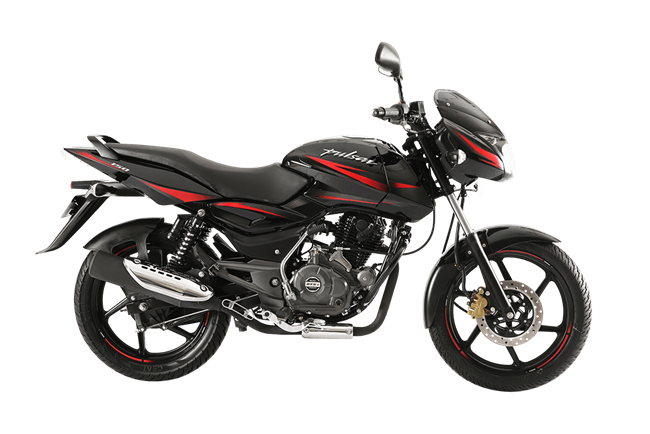 The Bajaj Pulsar 150 SD is fantastic in every condition; not having any bad reviews to date is a testament to its performance. The riding quality is far superior to the past models of pulsars; the ride is very smooth, and vibrations are almost non-existent. The muscular appearance enhances the look of the motorbike. The servicing cost is budget-friendly, so any minor or major problems in the bikes aren't heavy on your pocket. The bike has the advantage of being very comfortable, economical, and stable, and it can be used by anyone of any age.