Top 5 People's choice Bajaj Motorbikes in Nepal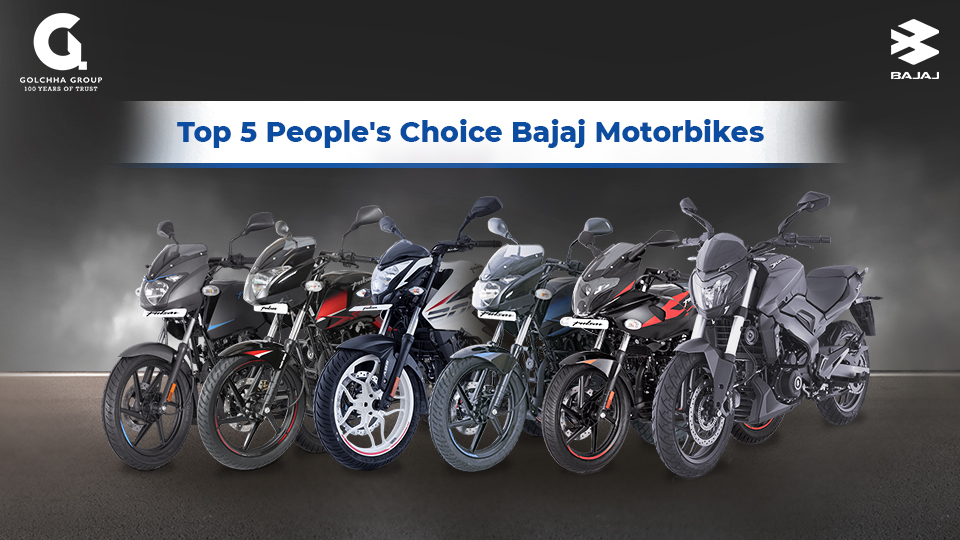 Have you ever wondered which Bajaj motorcycles are the most popular in Nepal? In this post, we've examined the Nepali bike market and compiled a list of the most popular Bajaj motorcycles.
Bajaj brands are the most efficient, economical, or trendy, among other things. After reading this post, you will know all of that and more. While there were many, we chose the top five most popular motorcycles in this category, which are listed below.
1) Bajaj Pulsar 150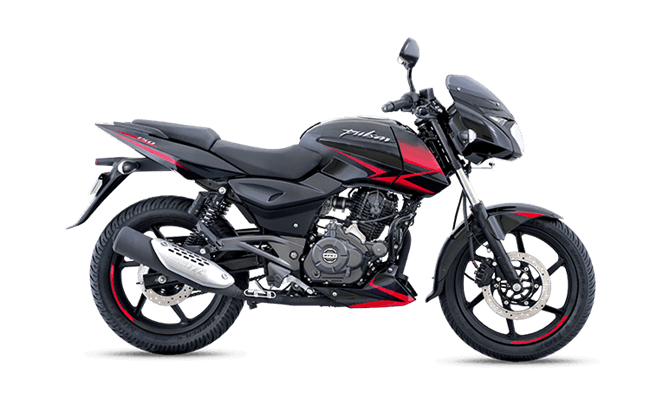 The perfect blend of style, performance, and exhaust tone, which appealed to novice bikers, is one of the main reasons for Pulsar 150 popularity. The Bajaj Pulsar 150 TD is simply another name for the traditional Pulsar. It includes everything that the Pulsar 150 is known for. It does, however, have single-disc brakes.
| Checkout for official Price of Pulsar 150 TD in Nepal |
The 149.5cc air-cooled engine powers the Bajaj Pulsar 150. It can also produce a maximum torque of 13.4Nm at 6000rpm and a maximum power of 14PS at 8000rpm. It's also paired with a 5-speed transmission that gets 65kmpl according to the manufacturer. The Bajaj Pulsar 150 has everything. It has a DTSi engine, an analog-digital instrument cluster, a sporty style, and a beautiful tail light.
2) Bajaj Pulsar NS 200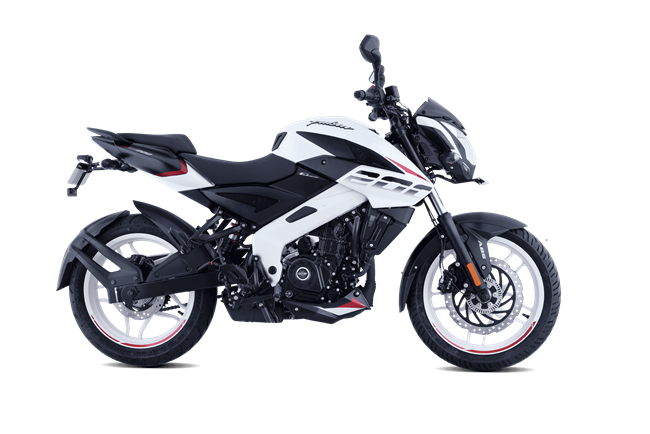 In Nepal, Pulsar 200 NS is arguably the most well-known naked sports bike under the 200cc sector. A true all-rounder that delivers performance, power, and speeds the bike is particularly popular among teenagers. Pulsar 200 NS, comes in three different models: the Pulsar NS200 (Non ABS), the Pulsar NS200 ABS, and the Pulsar NS200 ABS FI. Equipped with a 199.6cc liquid-cooled engine power, the Bajaj Pulsar NS200 also produces a maximum power of 23.5PS at 9500rpm and a maximum torque of 18.3Nm at 8000rpm. It's also paired to a 6-speed transmission that gets 36.1kmpl according to the manufacturer.
Talking about its comprehensive array of features The Bajaj Pulsar NS200 comes with an analog-digital instrument cluster, sporty look, new textured split seats, beautiful tail light, and triple-spark DTSi engine are all included.
| Check for Updated Price of Pulsar NS 200 FI ABS with detailed specifications. |
3) Bajaj Pulsar 220F
The pricing and overall feature make Bajaj Pulsar 220F one of the most popular bikes in Nepal for over a decade and continues to be one of the most popular Bajaj Bikes in Nepal. It is available in two models: the Pulsar 220F (Non ABS) and Pulsar 220F (with ABS).
With a 220cc oil-cooled engine, Bajaj Pulsar 220 F ABS also has a maximum power of 20.93PS at 8500rpm and a maximum torque of 18.55Nm at 7000rpm. It's also paired to a 5-speed transmission with a claimed mileage of 40kmpl. The Bajaj Pulsar 220F ABS has a long list of features. It features a dynamic design, new textured split seats, an attractive tail light, a half-faired design, and a DTSi engine.
4) Bajaj Dominar 250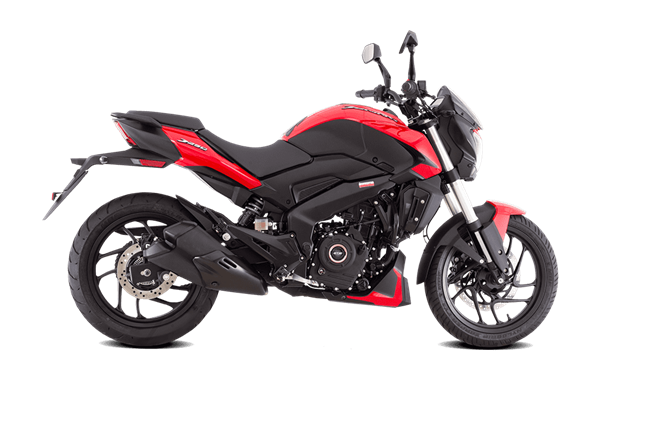 The Bajaj Dominar brand has developed a loyal fanbase, making it a popular choice among long-distance tourers.
The Dominar 250 is powered by a 248.77cc liquid-cooled 4-stroke DOHC engine with 4-valve and Fuel Injection (FI) system. The Bajaj Dominar 250 features a 13-liter fuel tank. The new Dominar's top speed is 135 km/h, and it can accelerate from 0 to 100 km/h in 10.5 seconds. At 8000 rpm, it can produce a maximum power of 19.85 kW (27 PS) and a maximum torque of 23.5 Nm at 6500 rpm. For Bajaj Dominar Nepal for official facebook page.
| Also Read: Significant Values Dominar 250 Carries Over As a Sports Tourer |
5) Bajaj Pulsar 125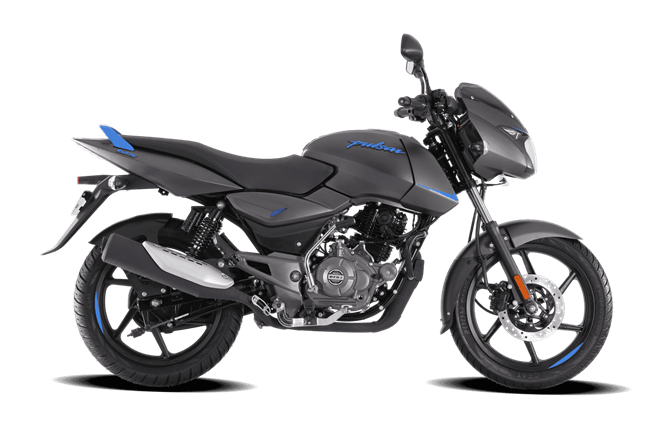 The Bajaj Pulsar 125 Neon is powered by a 124.4cc air-cooled single-cylinder DTS-i engine. Surprisingly, it features a 5-speed transmission, which is unique in the 125cc category. It generates a maximum output of 12PS at 8500rpm when it comes to power.
At 6500rpm, it produces a maximum torque of 11Nm. Furthermore, the chassis, suspension, and tires are identical to those found on the Pulsar 150cc. To begin with, the Bajaj Pulsar 125cc has a large 15-liter fuel tank. According to Bajaj, the mileage is 62 kilometers per liter. As a result, it offers a similar experience to its sibling, the 150, albeit with less power.