Bajaj Platina, An Overlooked Hero, You Should Consider for Better Day to Day Companion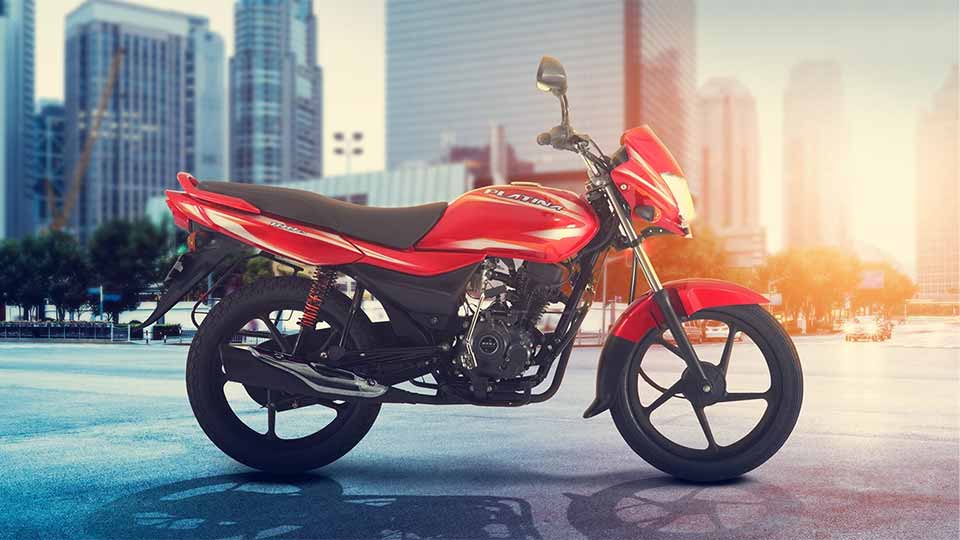 Looking for a bike that will assist you with your day-to-day tasks? Look no further than Bajaj Platina!
With a stylish look, high-end features, and specification, this is a flagship bike you should consider massively to be your day-to-day companion!
People who crave an efficient yet durable as well as dependable bike, you are in for a treat with this two-wheeler. With a very affordable price tag, expect your activities to be over on a timely basis as this bike is bound to assist you with its flawless performance!
Bajaj Platina Motorcycle in Nepal
We are very much aware of the various types of roads present in Nepal. To maneuver safely and efficiently in the complex roads of Nepal, we present you with Bajaj Platina!
This model of the motorcycle consists of customer's belief in Bajaj in a full-fledged way!
Let us be specific, the model Platina 100ES is smarter than older models. This model allows you to have the maximum fuel efficiency.
The question may arise: how? With a combination of the older dependability of Bajaj and modern demands, we present you with the ultimate fuel-efficient bike: Bajaj Platina 100 ES!
Bajaj Platina also boasts of a very respectable 13 L fuel tank. Now, combine it with a mileage of almost 97 kmpl, it is the ultimate bike to take for a long ride with friends or family, or even for office work! Is that not neat?
Keeping the distance that one has to travel in Nepal, this bike can also be called the king of all bikes in terms of mileage and performance!
Performance of Bajaj Platina Two-Wheeler in Nepal
Without a doubt, Bajaj Platina is one of the best performers in the bike world! Especially in Nepal where geography plays a massive role in the performances of vehicles!
On the roads where even well-equipped vehicles can have some issues, Platina can perform exceptionally well!
With a properly equipped grip in both tires, expect your riding experience to never degrade! Similarly, the 100 mm rear wheel travel suspension makes control even better!
If you like speed, you will never be disappointed. With a max speed of 90 mph (internally tested), this motorcycle can perform as well as a sport-resembling bike!
Combine the speed with its dimensions, it will feel very light and comfortable to drive. Do not miss the opportunity to test it, should the opportunity arise!
Platina as a Day to Day Companion in Nepal!
Yes, you read it right! Bajaj Platina is the front-runner bike in the form of a Day to Day Companion for people who like to have their daily schedules completed!
Having a bike that is capable of keeping you company is a dream for all. And yes, Bajaj Patina has not disappointed any of its users!
Most customers have expressed their massive satisfaction with this two-wheeler. The vehicle is not so heavy which gives the users precise control in varying roads.
Likewise, if you are in the marketing department and need to travel a lot, Platina from Bajaj is the best option for you. Why? Just look at the specs! Is there a spec that will put you against it? Hopefully not!
Affordability of Bajaj Platina in Nepal
If you are looking for an overall-performing yet affordable bike in Nepal, Bajaj Platina 100ES is the one for you!
With a very much decent price range of NRs. 179,900/-, you are receiving one of the most in-demand bikes by us!
We also guarantee you that you will only have a positive review for the bike!
Similarly, the performance of the bike will leave you in awe. Seeing that there are people who want to have a two-wheeler with decent speed and high mileage, this is the bike for you!
Go for it and Book Platina 100ES Now! We promise you will not regret it!