Bajaj Genuine Bike Spare Parts in Nepal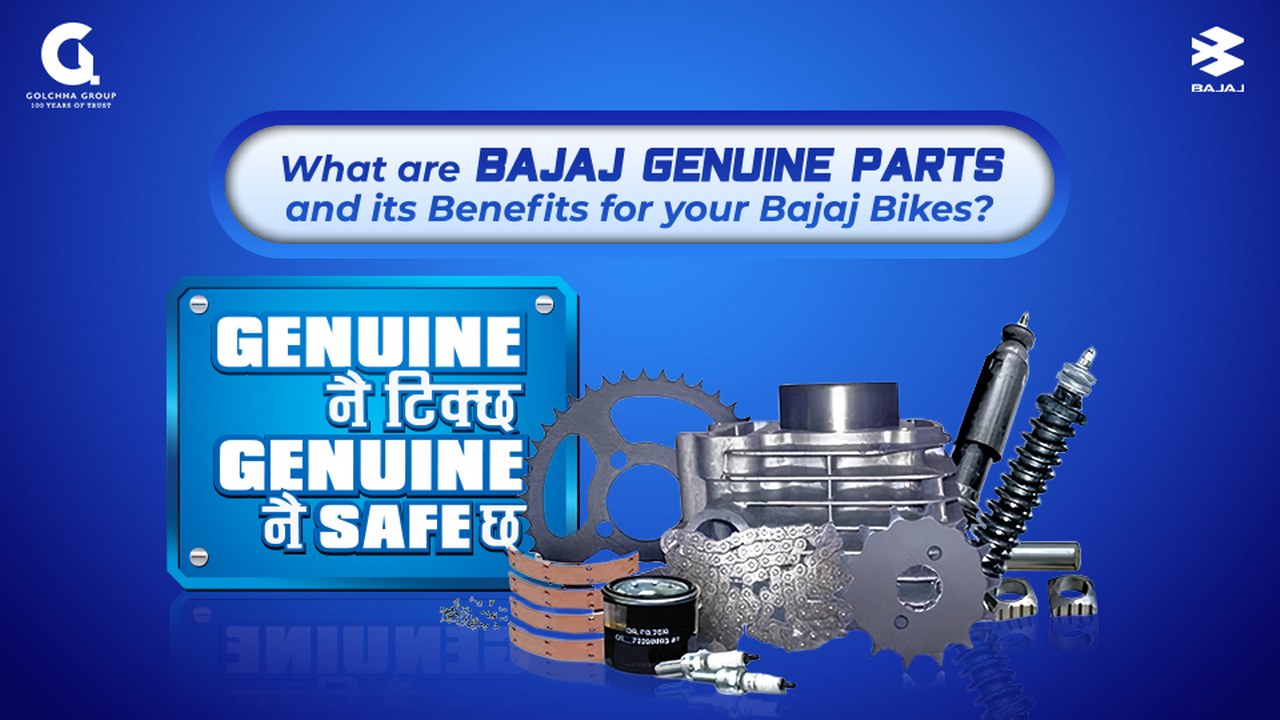 What are Bajaj Geuine Parts? And Benefits of Bajaj Genuine Spare Parts for all your Bajaj Bikes?
Not all things can be fixed. Once in a while, to keep your motorcycles running you want to replace a few parts! While getting bike parts replaced, individuals search for options. Be that as it may, the most eminent vehicle parts provider will just suggest you the best and genuine parts.
But why is that so? Why is it important to rely on the big names? Let us figure out together.
What are Bajaj Genuine Parts?
Bajaj Genuine parts are the main unique parts accessible for Bajaj motorcycles. These parts are explicitly designed to get ideal execution and ridicule any inconvenience for your motorbike. These parts go through severe quality checks to adjust to Bajaj Standards.
HH Bajaj tries to make parts accessible for all areas of authorized Bajaj Dealers in Nepal. They are globally available in different part of the world and server millions of users. Baja genuine parts are disseminated through in excess of multiple Vendors, Official sellers, Genuine Part Merchant and countless Retailers over the nation.
To serve clients' developing necessities Bajaj is always trying to expand their span and overhauling organization capacities.
Visit Bajaj Service Gusingal for any kinds of Bajaj Service and Spares Parts.
Benefits of using Bajaj Genuine Spare Parts?
Matches the Specifications of Your Vehicle
Each vehicle producer plans their vehicles diversely and in this manner have various determinations and necessities. To coordinate with these determinations, thus Bajaj has its own proper genuine parts producer. Hence, every Bajaj model has carefully engineered parts. You always ought to get genuine spare parts that are obviously intended to coordinate with your vehicle's specifications and necessities.
Fits Properly in Your Bike
Real vehicle spare parts are planned exactly to fit in a specific vehicle model of a specific organization. Along these lines, with authentic extra parts, you can have confidence that nothing is truly going to accommodate your vehicle better.
Ensure on Replacement
Certified extra parts assist you with being protected and shrouded in the event of any failing in it. The assurance of substitution covers all failures and can give a guarantee of 12 to two years, contingent upon the brand.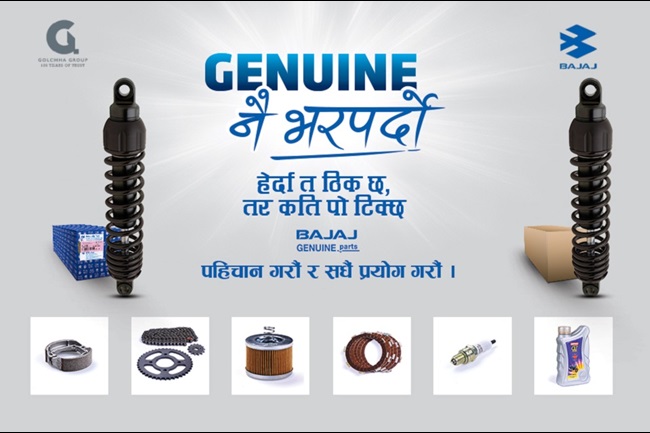 Also Read: How Can You Increase the Durability of Your Bike with Branded Genuine Parts?


How to check genuine spare parts?
Bajaj genuine spare parts can be easily identified through the DPMC trade marked Baby Elephant symbol and hologram sticker placed on the spare part packaging which assures customers of its genuineness. Customers can confirm the authenticity of the spare parts by scratching the bottom of the hologram sticker and texting the number that appears to 0777665577.
Here are some few technical features in the labeling that can help you verify your product.
-- When the gold hologram is scratched the word 'Genuine' will appear.
-- Touch the gold hologram to feel no height differences with the label paper.
-- 'Genuine parts' is written in the hologram when you look at it from an angle.
Also Read: Most Asked Question relating to Bajaj Motorbike Servicing