5 Significant Values Dominar 250 Carries Over As a Sports Tourer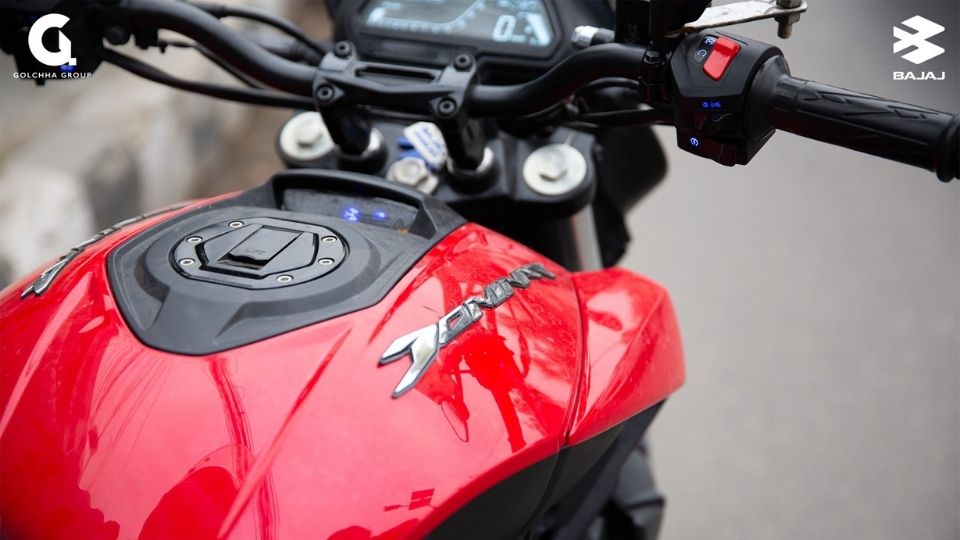 Dominar has been a flagship two-wheeler in Nepal for a variety of reasons. Having some of the most unique set of designs and appearances, this cruiser has gained attention of many motorcycle enthusiasts!
Dominar has a variety based on performance as well! Well, it is something we, Bajaj, had been planning for a while now.
Here, in this article, we will tell you about 5 most significant values that Bajaj Dominar 250, as a successor to its predecessors, carries over in terms of a sports tourer.
The Most Unique Design
Yes, you read it right. As is already mentioned before, we are trying to make two-wheelers as much unique in terms of both performance and appearance as possible.
Bajaj Dominar 250 is not an exception in this matter. Being honest, this tourer is based on the popular model of Dominar 400.
You may have already heard or read about Dominar 400 and how it has fared among the youths as well as other customers in the country. It should not be surprising to know that Dominar 400 was a go-to sports tourer in Nepal.
The same is happening with Dominar 250 as well! Its demand is already high and will definitely reach an all-time high very soon!
No Compromise on the Performance
Yes, we pride ourselves in producing bikes in Nepal that have high performance values and at the same time, provides customers with the best value performance.
The Dominar 250, as mentioned before, is another version of Dominar 400 as a sports tourer in Nepal. Hence, you can expect the performance to match the 400 version as well!
Bajaj has kept the terrains, roads, and each and every corner of the country in mind while thinking about the Dominar 250.
As a result, here is a two-wheeler in Nepal that is capable of running everywhere! City roads, urban roads, village roads, long ride, short ride, mileage, just name them and we assure you will not be disappointed.
Best Design Among Bajaj Sports Tourers
Again, the design is something that attracts a lot of customers in the world of motorcycles. With proper and appealing design of their own, Bajaj Dominar already stand out among others.
In terms of design, Bajaj 250 has carried over the legacy that was set by Dominar 400 and is already a fan-favorite among the customers.
Even those who have just taken a test drive of the bike are already impressed by its design and also, without a doubt, performance!
Having a loyal customer base in Nepal, we have tried to, again, deliver the best bike that people have asked for.
Also, we are having a lot of thought about delivering bikes with themes that are popular among the public eyes! Keep an eye out for that!
Bajaj Dominar 250 is Aimed Towards Public Demand
Yes, you read it right, again! Bajaj Dominar has been produced as a reply to the customers' demands!
At Bajaj, we value and rate the customers' demands very highly! Meeting such demands is like an achievement for us and good ratings from customers are like milestones!
Also Read: Bajaj Dominar 250! Next Big Thing in Nepali Two-Wheeler Market
In order to keep achieving such milestones, we provide you the ultimate sports tourer in Nepal that does absolutely nothing to tarnish the names of its predecessors in Bajaj Dominar 250!
You asked for a bike that could perform as well as Dominar 400, we are offering you Dominar 250!

You asked for a bike that can be used to travel all the roads in Nepal, we give you Dominar 250!
In short, you asked for a motorcycle that could outsmart other bikes in the sports tourer category, Bajaj Dominar 250 is here!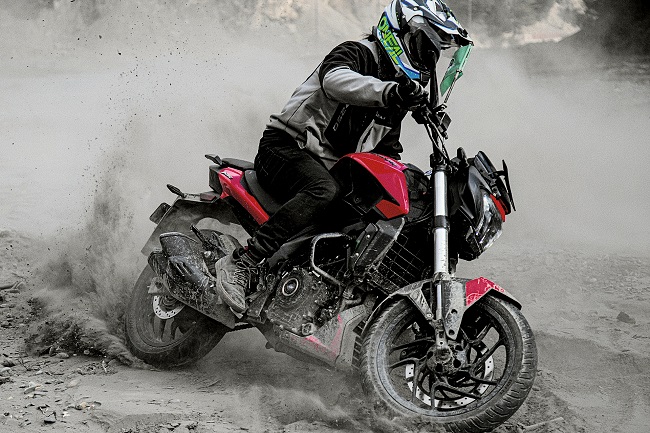 Bajaj Dominar 250 is the Best Value Sports Tourer for Nepal!
Everyone would want the best value for anything that they purchase. These days, the classic bikes are going somewhat out of fashion. They are being replaced by sports tourer that can perform well and beyond expectations! That is why, we are bringing, to your attention, the best value sports tourer in Nepal in the form of Bajaj Dominar 250! Take this bike for a test drive and we assure you that you will not be the only one who is impressed!
Impressed by the features of Bajaj Dominar 250? Contact us and get more details on the bike!
Reviews:
| | |
| --- | --- |
| Name: | Gaurav Thapaliya |
| Reviews: | "I experienced Bajaj Dominar 250 as a very powerful bike in this segment. The torque and acceleration is top notch and since its a cruiser segment motorbike its fuel tank capacity is 13ltrs. All in all I love this bike." |
| Rating: | ⭐⭐⭐⭐⭐ |
| Date: | 1st Jan, 2022 |
| Source: | Website Review |