Bajaj Dominar 250! Next Big Thing in Nepali Two-Wheeler Market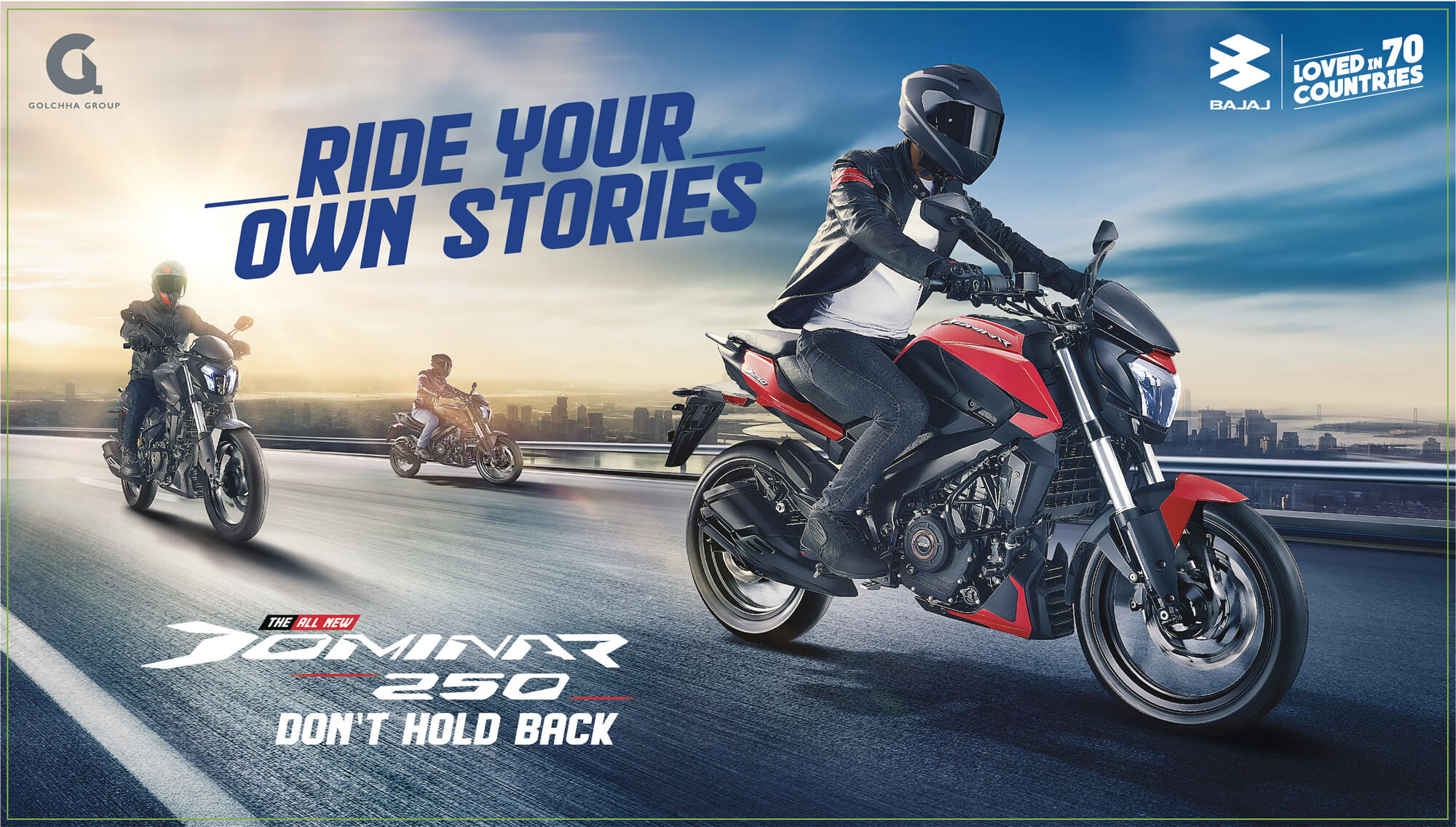 Dominar has been a flagship motorcycle for Bajaj since its inception. The variant has won millions of hearts with its multidimensional features, functionalities, and operations. Many experts regard it as one of the most have to value money bike. With its everlasting popularity, we have inherited the legacy in a newer 250 CC variant, which we believe can lead the segment and expand the legacy more ahead.
Bajaj Dominar 250 is the next big thing as well as a dream sports cruiser bike in Nepal! With our best features incorporated in the two-wheeler, it has the ultimate ability to provide a fantastic experience to its riders!
Having a two-wheeler should feel amazing. This feeling is provided by the new Dominar 250 in which we have created a mash-up of style, comfort, fuel-efficient, and amazing-to-ride bike!
Why Choose Dominar 250?
The soon-to-be-in-demand bike boasts a mileage of 35.03 kmpl. This is more than enough for a long drive with your family or friends as the two-wheeler has a fuel capacity of 13 liters.
We have also made sure to add that popular sporty look to the bike. Consequently, this has attracted attention from many who have seen even a glimpse of the bike.
With a max speed of 120.08 kmph, we have put into consideration both the thrill of riding this two-wheeler and safety by not going overboard with the speed. If you like to be safe and enjoy a drive on a bike, Dominar 250 is the bike for you!
Dominar 250 Price in Nepal?
The cost of Dominar 250 in Nepal is NRs. 489,900/-.
Rest assured, for this price, you are getting an amazing-to-look-at and high-performance motorcycle in the 250 segments in Nepal!
For people in Nepal who like to have style, flexibility, comfort, and competency, this bike is the perfect vehicle for them.
Visit our Official Facebook Page: Bajaj Dominar Nepal

Performance of the two-wheeler?
As the name implies, Dominar 250 is a 250 cc bike that is bound to create some movement in the two-wheeler bike segment in Nepal.
With the demand for sporty and cruiser bikes getting ever high, we have listened to the demand of the public and have come up with this beast of a vehicle!
Nepal has a lot of ups and downs in terms of roads. The city roads are smooth whereas the rural roads are not so much. This bike is capable of cruising through all types of roads in Nepal, be it a city road or a rural road.
It is also very safe to assume that the current bike market has seen a lot of ups downs in terms of vehicles. However, Bajaj as a leading brand has kept its prestige uniform and Dominar 250 will play quite a sharp role in doing so!
So, if you are looking to purchase an all-around bike, do not hesitate to go for Dominar 250!
Bajaj Dominar 250 Specifications at a Glance
Max Torque
23.5 NM
Engine Capacity
248.77 CC
Engine Output
27 PS
Kerb Weight
180 KGs
Fuel Tank
13 L
250 Bike Segment in Nepal
Bajaj can happily announce that in the 250 two-wheeler segment, Dominar 250 comes at the top. With all its eye-catching features and specifications, it should not come as a surprise as well.
Even with many other competitors to the 250 bike segment, Dominar 250 as its predecessor has made its place in the hearts of its consumers.
Likewise, it is also classified to be one of the best on-road as well as an off-road two-wheeler. This means that people are easily attracted to its high-level performance.
If you are looking for a bike to purchase, do not hesitate to Book Dominar 250 Now! We guarantee a fuel-efficient sports cruising experience for you.