4 Important Values Bajaj Pulsar NS 200 Offers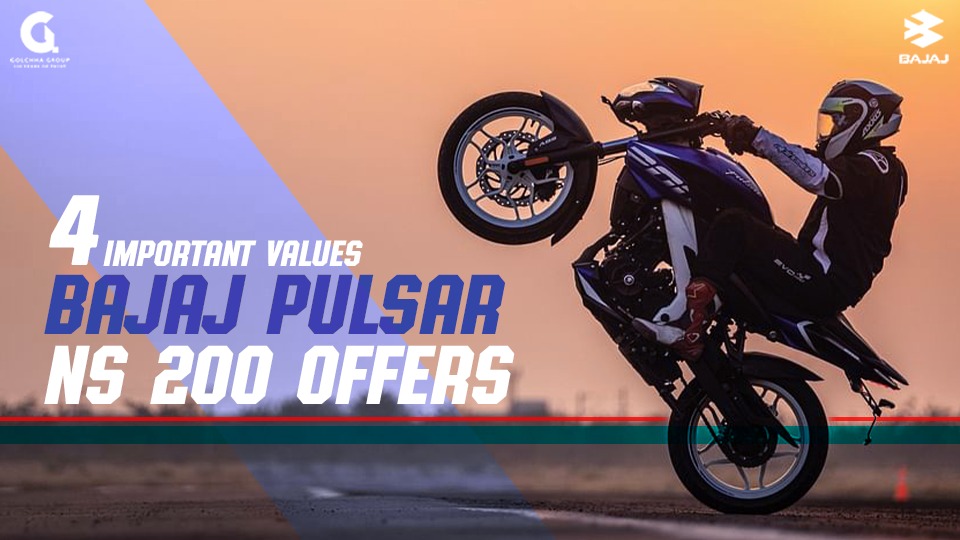 Bajaj Pulsar NS 200 is THE Two-Wheeler in demand in the recent market. With all its features that outshine other bikes of the same category, it delivers THE best performance!
As mentioned before, Bajaj, we, have classified the NS 200 model as one of our most in-demand motorcycles in the market. We are very confident that with everything that this vehicle delivers, it is very much ready to be further classified as a flagship bike from Bajaj!
Here, in this article, we describe 4 important and salient values that Bajaj Pulsar NS 200 offers to the riders, interested or soon-to-be-interested!
1. Style Speakes for itself
The stylish looks of Bajaj NS 200 are one to remember, even if you have just looked at it once!
With style, comes a lot of attention. This two-wheeler has attracted a lot of attention from customers as well as to non-users. Seeing that the bike itself is a quality product of Bajaj, we are delighted that its looks and style are setting some kind of trend where style is taken into account by many. The stylish lights that it has faced upfront, make for a photogenic scene just while you are traveling!


2. Performance of Bajaj NS 200 Backs Up Bajaj's Assurance!
With an all-out focus on customer satisfaction, we have a packed-up and amazing package of performance in Bajaj NS 200 in Nepal!
Are you looking for mileage? Its' there! Are you looking for a city bike? NS 200 is the one! Are you going for an off-road bike? Look at nothing else but NS 200! Likewise, its grip and easy handling make traveling, short or long distance, very easy as well as smooth!
Let us talk about the engine of NS 200. With a 200 cc engine with a liquid-cooled single-cylinder, this bike can go up to 136 kmph. Now that is fast! Along with this grand performance, NS 200 also delivers a 30kmpl and 35kmpl mileage on city and highway roads respectively. This feature enables it to be the bike while aiming for long travel. Why? Because the fuel capacity is 12 L. It means that you can go for 360 KM and 420 KM on city and highway roads respectively! Now that is very impressive!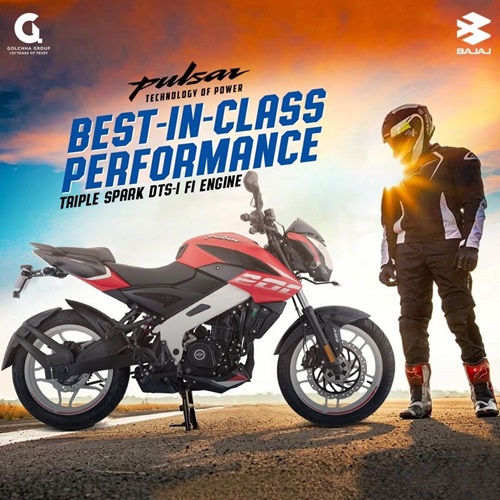 3. It is the Ultimate Bike for a Country with Mixed Geography Like Nepal!
It is of no surprise that a country like Nepal does not have silky-smooth roads for travel like some other countries. Traveling here can be quite difficult even for experienced riders.
However, we assure you that with Bajaj NS 200 Bike, motorcycling in Nepal is the sort of experience you will never have faced before! The handling, grip, performance of the bike makes it the ultimate bike for a country of mixed geography! Whether it be the Himalayan Region, Mountain Region, or Terai Region in the country, the riding experience is such that you will never forget it!

4. Bajaj NS 200 Allows You to Make Long Distances Shorter!
As is already discussed before, the mileage of NS 200, combined with its fuel capacity, is amazing. We can even guarantee that if in a linear way, you can travel from North to South or vice-versa of Nepal with a single full tank!

This is something that we, as Bajaj, can assure you of! So, if you are planning for a trip to some faraway place, you can choose Bajaj NS 200 as one of your best alternatives!

Go for a test drive and we guarantee you will not regret it!