5 Highlights to Know About Pulsar 125 Neon Before You Buy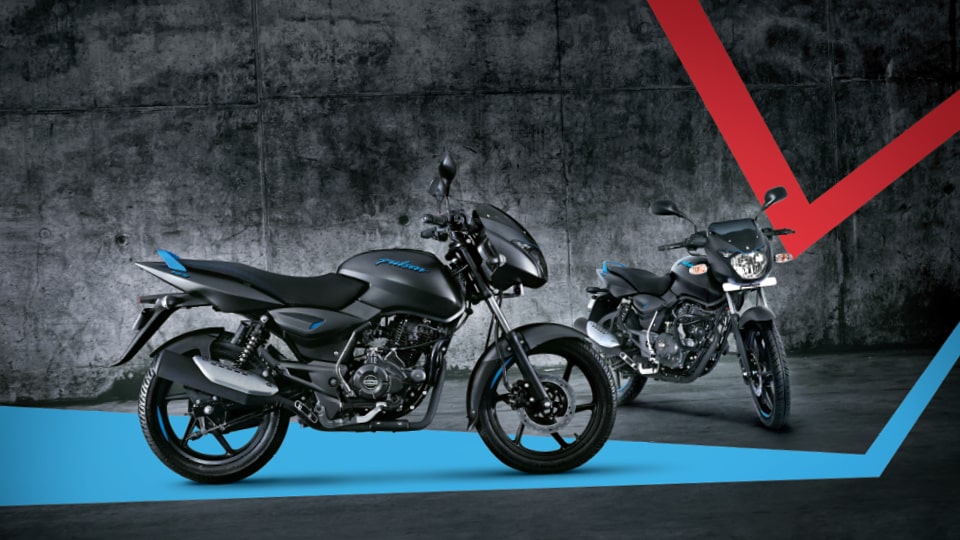 Bajaj Pulsar 125 Neon is another flagship two-wheeler in Nepal from us. Keeping the demand for fresh and stylish bikes in mind, we have responded and come up with Neon Version!
If you are already familiar with Bajaj Pulsar bikes then you already know what to expect from this bike: speed, style, performance, and above all, pleasure!
The slick design of this motorcycle is available in four variants! So, you are the one who will have to make a choice in which variant to go for! After all, we are here to assist you!
Here are 5 Highlights to know about Pulsar 125 Neon before you opt to buy it:
1. Performance on the Road
You read it right. The on-road performance of this new bike is, in simple words, awesome! The track that is caught with its well-gripped tires is second to none! Whether urban or asphalt, this two-wheeler can run as smoothly as it can!
Also, you may have questions in mind about the geography of Nepal coming to hinder its on-road performance. Well, good news! This bike can cruise through the roads in Nepal! It makes it the ultimate bike to go for!

2. Fuel Efficiency
With a fuel capacity of 11.5 Liters and a mileage of 51.46 KMPL, expect the Pulsar 125 Neon to take you more than 600 Kilometers in a single full tank!
If you are looking for a long tour or a drive with your family and/or friends, have no second guesses on the fuel efficiency of Pulsar Neon 125!
Also, in terms of Nepal's destination, this bike can take you from North to South or vice-versa, in a single tank!
3. Easy to Handle Dimensions
Well, a bike is sometimes taken into consideration by its dimensions. That is because most people do not prefer to go for a bike that is too heavy or too lengthy. Keeping this in mind, we present you the Bajaj Pulsar 125 Neon that has a length of 2042 mm and a width of 765 mm combined with a height of 1060 mm. This, in total, is one of the most comfortable dimensions for any bike!
People have different heights and to make driving a two-wheeler more comfortable, we have applied the aforementioned dimensions to this bike.
Perform a test drive and see how comfortable it is for yourself! We do believe in hands-on experimentation!
4. Bajaj 125 Neon is a Safe Bike to Ride!
Generally, when it comes to vehicles, especially bikes, safety is a matter of thought for many.
People believe that older analog meters in the older versions of bikes are a thing of the past and would prefer digital meters. Well, as always, we listened to our customers!
As such, the Pulsar 125 Neon has a digital speedometer, digital odometer, digital trip meter, and a digital fuel gauge!
If you or your traveling companion wants to take a look at the speed and fuel, now you will not have to spend some precious seconds on the analog meter! Just a view will inform you if you are going over the speed limit!
5. Proper Balance with Uniform Tire Dimensions!
If you are concerned about the balance of the bike, then go for Pulsar 125 Neon! With its tires very much uniform with the front tire being 80/100-17 in dimensions and a rear tire of dimensions 100/90-17, you are good to go for any type of road!
Combine the tires with an engine that is the fulcrum of the bike, expect your rides to go as smooth as they can be! Also, the brakes of the bike are exactly as they should be: front brake diameter being 240 mm while rear brake diameter being 130 mm.
These diameters make braking does not have any jerkiness and is smooth so that you do not push forward! Well, do give it a try!
If you are looking for a bike that is a combination of all the above, you will not find a better one than that Pulsar 125 Neon! We assure you, once you take a test drive of this bike, you will never regret your decision!
So, what are you waiting for? Grab your cellphone and call us or Book Pulsar 125 Neon Online Today!